How to secure your devices via software and system updates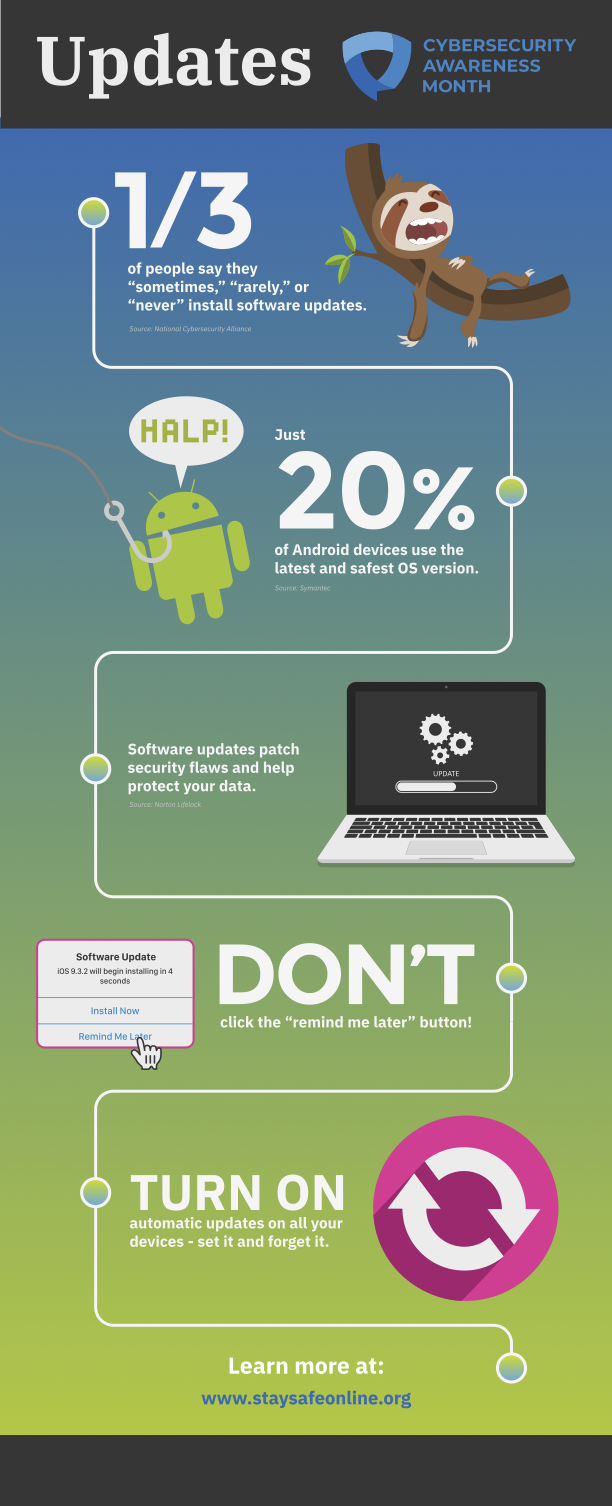 Software isn't always updated just for the latest and greatest bells and whistles — many patches include important IT security fixes. Threat actors are constantly looking for software vulnerabilities, so having up-to-date software is the only way to stay one step ahead.
When it comes to updates, don't stop at software! It's important to keep your device's operating system up to date, too. Just like software, operating systems are also open to vulnerabilities.
Best practices
When updating software, download it only from an official source, whether that's the company's website or a trusted app store. Never use pirated copies of software as they often contain malware.
Even better, elect to automatically keep your software up to date. Many companies provide an option to automatically update their software. If you choose automatic updates, you never have to worry about checking for the latest patch.
Most operating systems also have an auto-update feature, including Mac, Windows, Android, and iOS. Stay updated to stay secure!
U of U IT security resources
The university has a number of resources available to help with your IT security needs. Recommended IT security software can be found on the Office of Software Licensing's Security Essentials page.
University IT security regulations:
Policy 4-004 — Information Security Policy
Rule 4-004G — IT Resource and Information System Security and Vulnerability Management